CCT Dual Color Controller Dimmer with 2.4G Remoter 3 Zone FEL-DM2 B
FEL-DM2 B is a dual color wireless 12V dimmer switch controller with a 2.4G remoter. The input is DC 12-24V and has 3 Channels for loading CCT dual color LED lights.It can support 3 Zones. Very good for making dimmable to CCT dual color SMD led strip lights and CCT dual color COB led strip light. Professional packaging is good for wholesales and retail.
→ RF 2.4G
→ 12VDC 24VDC
→ 3 Zones
→ Dimmable and CCT Dual Color
→ Stable and Flicker Free
→ Easy Connection

Model NO.: 
FEL-DM2 B
Zones
3 Zone
Function
Dimmable and CCT
Input Voltage
12-24V DC
Input Terminal
DC2.1 and Screw terminal
Output
6A*2CH
Max Power Load
12V=144W, 24V=288W
Dimming
0-100%
Remoter Frequency
RF 2.4GHz or Push Dim
Operate Temp.
-30°C – +55°C
Receiver Dimension
L85*W45*H23mm
Receiver Weight
45g
Remoter Dimension
L150*W40*H13mm
Remoter Weight
60g
Packaging
Colorful Box or Skin Packing, any OEM can be supported.
CCT dual color LED controllers are used in applications where adjustable color temperature lighting is desired. They are commonly used in residential and commercial settings, such as homes, offices, hotels, and restaurants, where the ability to switch between warm and cool lighting is important. These controllers allow users to create different moods and lighting scenarios, making them suitable for ambiance lighting, task lighting, architectural lighting, and retail displays where color temperature control is desired to enhance the overall aesthetics and functionality of the space.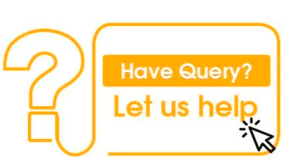 Feedback from the Clients Who Used
Can't find a suitable product?
All of our LED lighting solutions can be customised to your needs. We also offer free, no-obligation consultations, prototype development, sample testing and can assist with your development projects.
Simply call us on with your special requirements and our experts will gladly help you find the best solution for your project.
Helped 1000+ Customers Since 2013