Battery Powered Event Lighting Portable Triangle
→ Aluminum body, Better Head Sink
→ Battery Powered
→ DMX512 Control
→ Easy Connection and Portable

Input
110-240VAC
Power
54W
Color
16.7 million color changes
Waterproof Rated
IP42
Lens Angle
15° or 40°
Life Time
50 000 hours
Light Source
3*18W High Brightness LEDs, Each LED is 6 in 1
Control
DMX512 | Master-Slave Control  | Self-Walking | 2.4G wireless DMX512 | Infrared Remote Control | Wifi Mobile Phone App(Apple or Android)
Battery
Built-in Branded 18650 Lithium Battery  4800mAH
Battery Times
Charge and Discharge more than 500 times
Charge Time
Full Charge in 5 Hours
Discharge Time
RGBWAUV is full on for 4 hours. And Single color 26 hours.

Self-propelled model 8 hours.
Portable event lighting is used in a wide range of settings to enhance the visual appeal and atmosphere. It finds applications in outdoor events like weddings, concerts, and festivals, where it illuminates pathways and creates an enchanting ambiance. Indoor events such as conferences, trade shows, and private functions utilize portable lighting to accentuate stages, create mood lighting, and add vibrancy. Weddings and receptions benefit from portable lighting to illuminate dance floors and highlight decorations, while theater productions utilize it to set the mood and enhance stage lighting. Portable event lighting also plays a crucial role in film and photography shoots, art installations and exhibitions, corporate events and presentations, and temporary structures or tents. Its versatility and flexibility make it an indispensable tool for event planners, ensuring memorable experiences for attendees.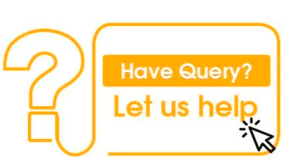 Feedback from the Clients Who Used
Can't find a suitable product?
All of our LED lighting solutions can be customised to your needs. We also offer free, no-obligation consultations, prototype development, sample testing and can assist with your development projects.
Simply call us on with your special requirements and our experts will gladly help you find the best solution for your project.
Helped 1000+ Customers Since 2013